Please note:
This site is using cookies to manage navigation and other tasks! We are not using any cookies for analytics or marketing purposes. All cookies are deleted when the session times out or you close your browser. You can find more information about this in our Privacy Information!
About SIGMA
SIGMA is meant to complement the SSL/TLS Scanning Service provided by SSLLabs and not replace it. SSLLabs requires you to do the scanning and archiving of results manually which is okay if you only have one or two sites. If you have more sites this can become quite tedious. SIGMA automates this for you by submitting your site for testing to SSLLabs and archives the results. SIGMA also does a quick evaluation for the most common problems. For a detailed analysis checking the results at SSLLabs is always recommended.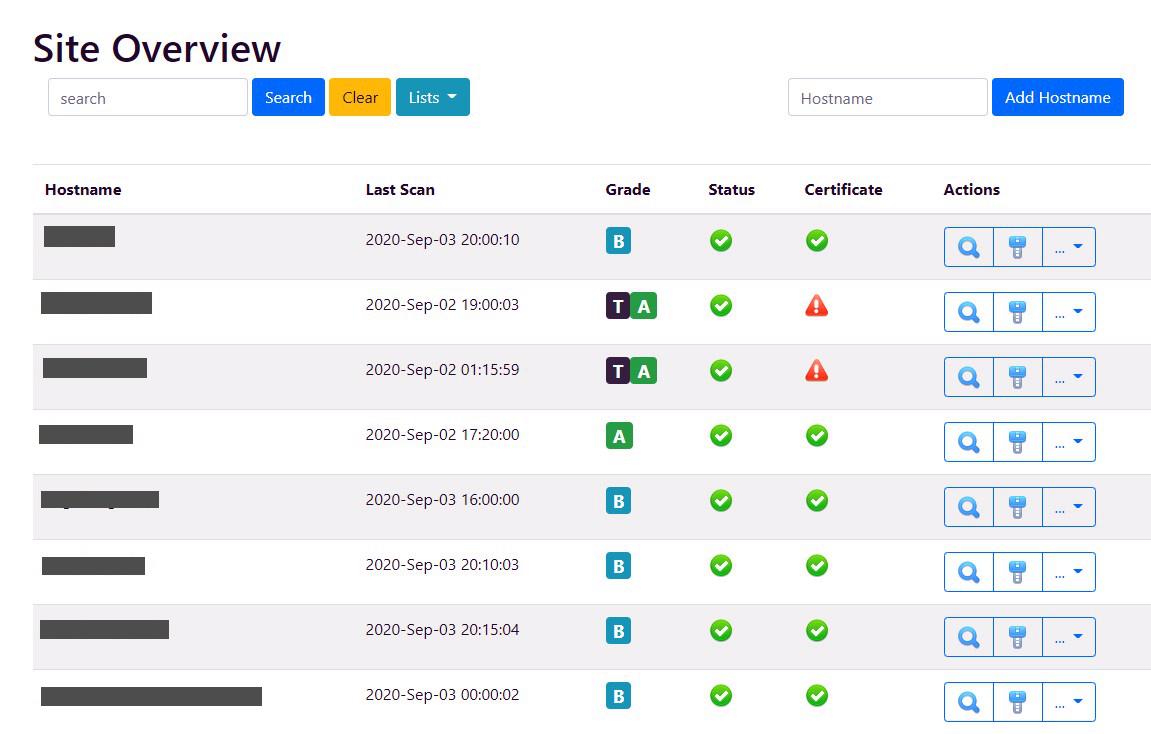 All your sites in one overview
See the security configuration state of all your sites in an easy overview. With one glance see where an intervention is required.
Create Lists
Too many sites? Or just want to group sites into lists for an even easier overview? Put your sites into a list or even several.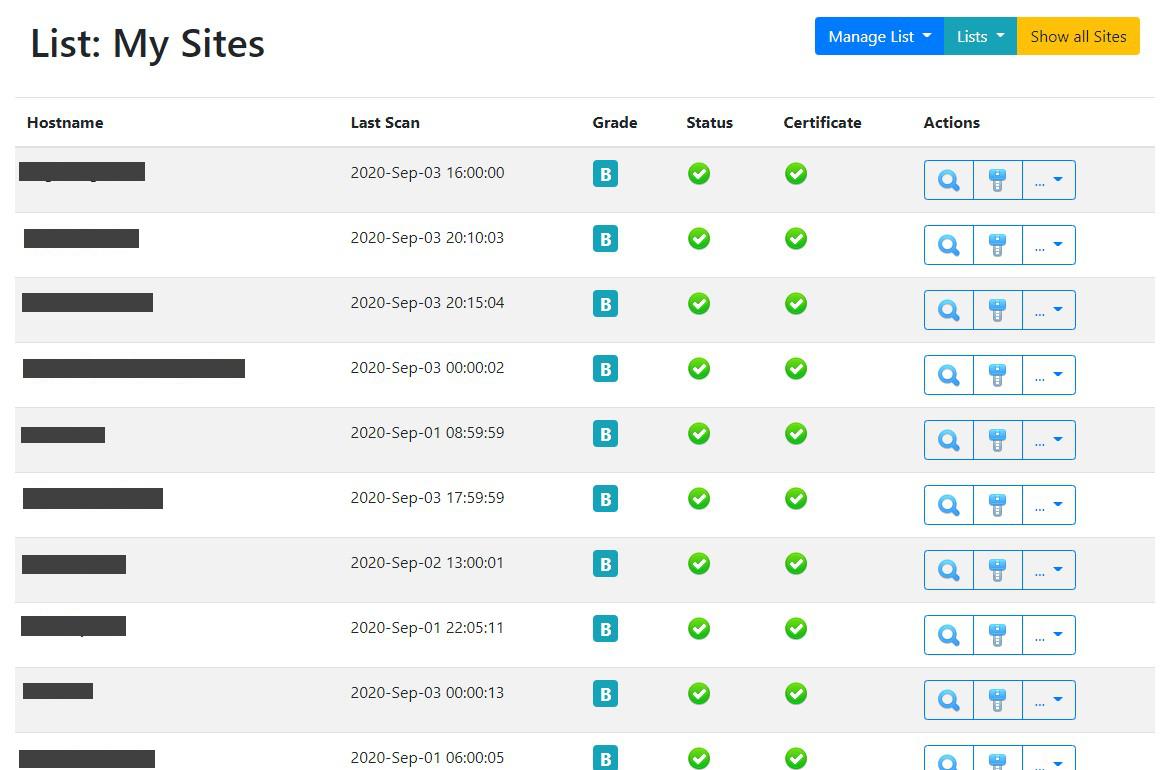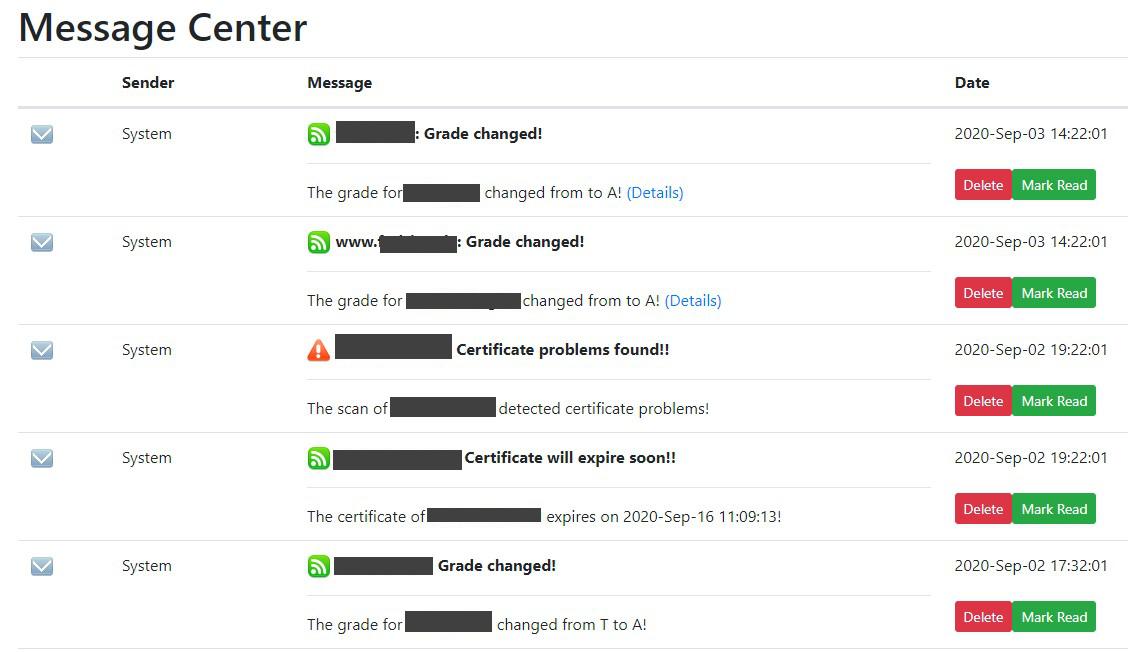 Get notified when something changes
When something changes (for better or worse) SIGMA will notify you in the Message Center.
See when your site changed
See when your site changed and access the results of previous scans with one click.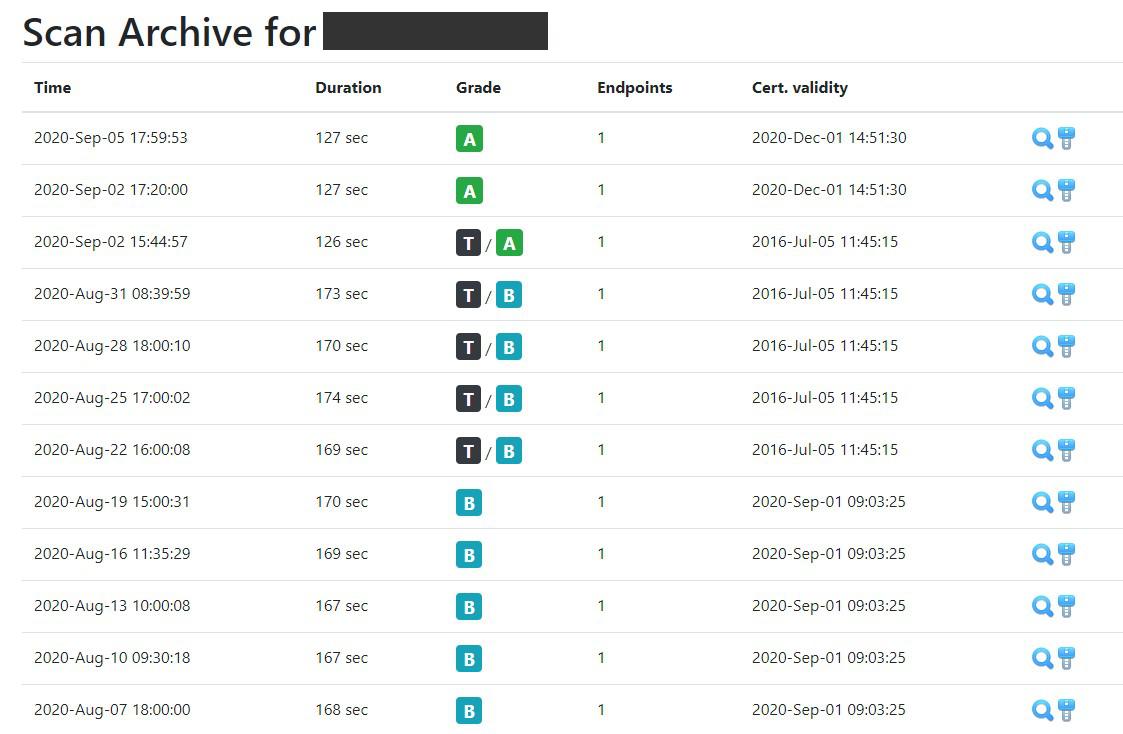 SSL/TLS server assessment service provided in partnership with Qualys SSL Labs (https://www.ssllabs.com)